Discovering
What should a design magazine look like? Perhaps, it should be the essence of design. With its attractive content and innovative layout, Designium redefines what is it like to be an online magazine.
I started with desk research. I have found five major online magazines publishing about the topic of web design and web development. For each of them, I observed different aspects and features of the design (typography, colours, layout,…) as well as of the content (topics, writing style and tone,…).
From the visual point of view, the style was clearly defined: sans-serif typography, orange as a primary colour + different (pastel) colours, and eventually some kind of alternative layout.
Creating
I wanted to keep up with a real paper magazine experience. The full-screen based layout resembles a real paper experience.
I tried to go beyond the conventional, imagining that everything is possible. I wasn't even concerned it my ideas are technically feasible. I was surprise, how innovative this allowed me to be.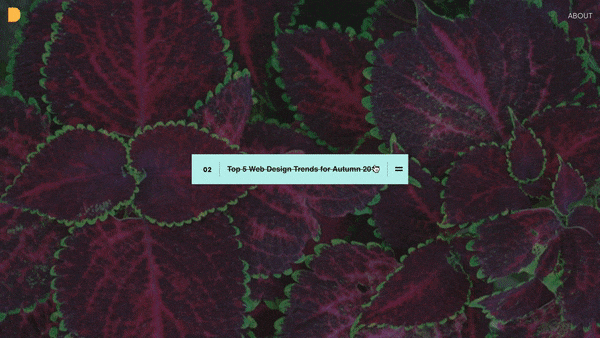 Evaluating
Testing the prototype with my design student peers (who also happened to be the target audience for this project) has brought me some important ideas of improvement.
It was overall successful. However, designing a magazine for designers is an ambitious task.
Visit the live site at designium.netlify.com
Are you interested?
I am currently looking for a student job, starting August 2019. Let me know how can I help you.
Let's talk