Research
How to save the genius loci of your favourite place? With a website! Aarhus K is a creative district full of alternative people and culture struggling to survive the city development. Our mission was to share their story and invite public to engage.
First, we went down in the area, doing observations and interviewing many people. We gathered input from all sides: the manager (Institute for X), users of the space, but also passersby and visitors.
The research helped us to uncover specific issues regarding the area. There was a communication gap between the users (e.g. a café owner) and the visitors of the space (their customers). Furthermore, it was hard to get information available about the area itself. People were interested to know more, but they couldn't.
This was an eye-opening moment for me. I never thought that research could be so meaningful. It was amazing to see how different pieces of information puzzle into a one big image of the problem.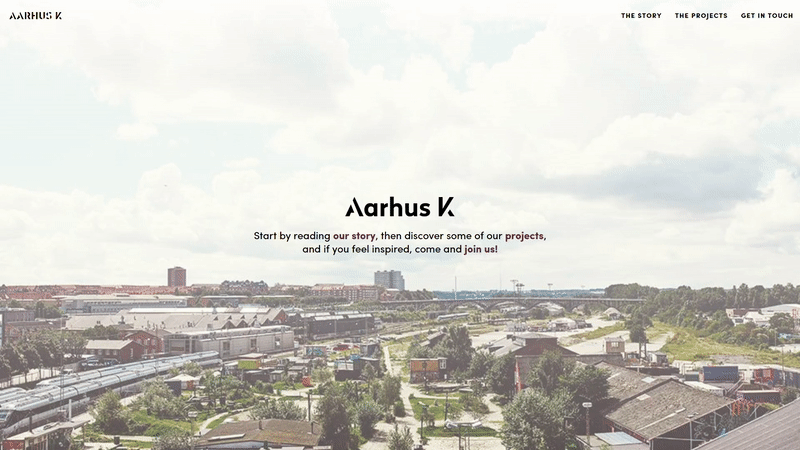 Design Sprint
Using the Design Sprint development method allowed us to develop and test a solution in only one week. We divided the work into five stages (days): mapping, sketching, deciding, prototyping and testing. This method emphasises open brainstorming to generate ideas and testing the final prototype to make sure it serves the purpose.
Following a precise time schedule, we are able to get the most out of the week.
Testing
This project really helped me to fully understand the importance of testing. While using the sprint method, we had to deliver a product in a very limited time and of course there wasn't space to think of every possible detail. Testing helped us to quickly uncover the critical problems, and get ideas for further improvement.
I tried to stay attentive to critique. I enjoyed failing fast and learning from the mistakes.
Visit the live site at aarhusk.netlify.com
Are you interested?
I am currently looking for a student job, starting August 2019. Let me know how can I help you.
Let's talk